About Us
Our Philosphy...
Apple Country Animal Hospital is committed to providing the highest quality veterinary care with a personalized treatment plan for each owner and his/her pet. As a predominantly small animal hospital located in Stow, Massachusetts, our professional and courteous staff will welcome you and your pet as part of our family. Your pet will receive individualized, exceptional care from our skilled and compassionate veterinarians and experienced support staff. We at Apple Country Animal Hospital strive to understand each pet and his/her owner so that the best medical care and service is delivered. Our extended hours will make it convenient to schedule an appointment around your needs.
Brief History...
Apple Country Animal Hospital, established in 1987, provides high quality, compassionate healthcare. Our doctors combine their medical expertise and compassion with their years of experience to deliver the best care to your pet.
Check out our pet portal on our home page where you can make an appointment, have questions answered, or shop online. Some of the products we offer online range from prescription food, non-prescription food, flea and tick prevention, heartworm prevention, and medication refills via mail or for pickup at our office.
---
Our Veterinarians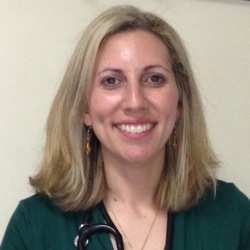 Heather Gould, DVM
Practice Owner & Veterinarian
Dr. Gould graduated from Clark University with Bachelor of Arts, majoring in psychology, and received her Doctor of Veterinary Medicine from Tufts University. She has been working here at Apple Country Animal Hospital since 2007, and became owner in 2018. Dr. Gould teams up with owners to make sure the diagnostics and treatment plan are right for their pet. She has a special interest in geriatric care, pain management, and internal medicine. She and her husband have two children, two birds, one dog, and one cat! When not at work she enjoys baking, running, and reality TV.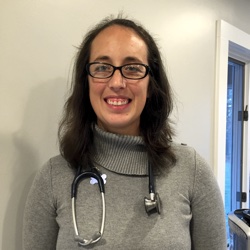 Caralee Manley, DVM
Veterinarian
Dr. Caralee Manley is an Associate Veterinarian who has been a member of Apple Country Animal Hospital medical staff since November of 2008. She graduated in 2003 from the University of Prince Edward Island with a BSc. in Biology and minor in Chemistry and in 2007 from Tufts University School of Veterinary Medicine. Dr. Manley has always known that she would enter the animal field and enjoys fostering the bond between people and their pets. Dr. Manley and her husband have two children and share their home with numerous adopted/rescued furry children. Her interests include ice and floor hockey, hiking, running, and reading.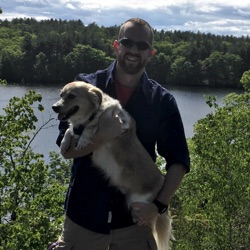 Jackson Wright, DVM
Veterinarian
Dr. Wright graduated with highest honors from Ross University School of Veterinary Medicine after completing his clinical year at The University of Illinois. Before vet school he grew up in Colchester, Vermont and then went on to attend the University of Vermont where he completed his bachelors and masters degree in Animal Science. After graduation Dr. Wright worked for Cornell University as a dairy extension specialist for several years in upstate NY. He has special interests in surgery and internal medicine. In his free time Dr. Wright enjoys spending time with his wife Amy and their two dogs and one cat; Ziggy, Rue and Roscoe, as well as hiking, skiing, and traveling.
---
Services We Provide
---
Location
Click Here To Get Directions
Apple Country Animal Hospital is located on Great Road (Route 117) in Stow, MA close to the Maynard town line. Our hospital is set off the road, but we have a yellow sign marking our location. We would love to have you in for a visit! If you have any trouble finding out location, you can get directions using the map below or by calling us at (978) 897-9271.
---
Contact Apple Country
---